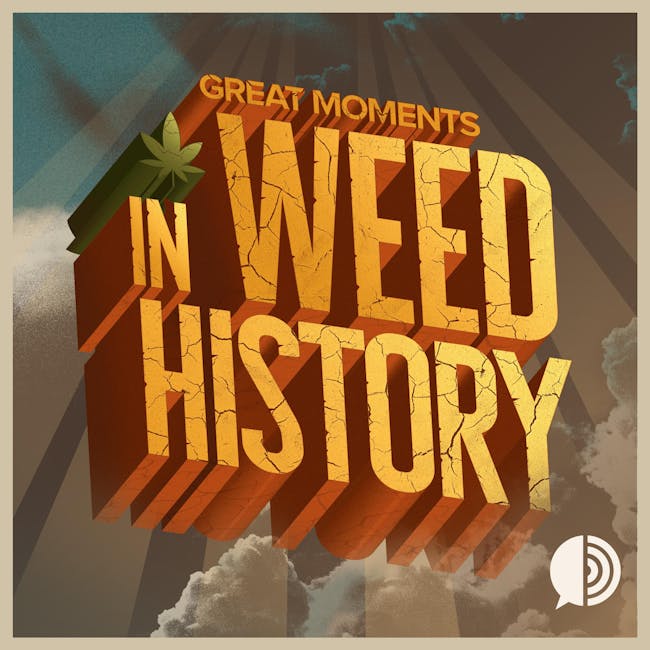 Great Moments in Weed History • Friday, January 24 ・9:30pm Doors・10:00pm Show・Presented by the Brooklyn Podcast Festival
Great Moments in Weed History delves deep into humanity's 10,000+ year relationship with cannabis (a.k.a. "marijuana") to find the humor, heart, and historical importance of this very special plant.
In each episode, co-hosts Abdullah Saeed and David Bienenstock blaze joints, crack jokes, and explore the people, places, and events that make up the complex and fascinating past of weed and weed culture, from Barack Obama's time in the "Choom Gang," to an exclusive first-hand account of how the Hollywood sign briefly became the Hollyweed sign.
Great Moments in Weed History is a Spoke Media original.

About the Brooklyn Podcast Festival

Launched in 2017, the Brooklyn Podcast Festival is a celebration of innovative, engaging, and informative podcasts of all genres, the artists who create them, and the community surrounding them. The Festival gives audiences the opportunity to see their favorite podcasts live and a chance to discover new and up and coming shows.

WNYC Studios and Relix are media partners of the Brooklyn Podcast Festival.

9:30pm Doors / 10:00pm Show

$20

Ages 21+

*Please note this event will be mixed seated/standing. Arrive early for best seat selection.

Venue Information:
The Bell House
149 7th Street

Brooklyn, NY, 11215