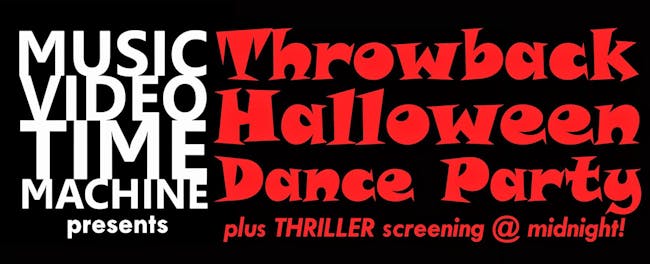 Music Video Time Machine presents THROWBACK HALLOWEEN DANCE PARTY
Music Video Time Machine: THROWBACK HALLOWEEN DANCE PARTY
Thurs• Oct 31, 2019
No one's gonna save you from the beast about to strike!
Yes, "now is the tiiiiiiiiime" to put on your red leather & get on the dance floor for Music Video Time Machine's HALLOWEEN DANCE PARTY, featuring a screening of Michael Jackson's THRILLER @ midnight!
Enjoy dance music videos from all your favorite 80s and 90s artists all night long, and VJ Stephen Pitalo will be giving away cool stuff to those dressed as their favorite 80s/90s stars! You never know who might show up…and as always, there's NO COVER!!!!!
10PM / FREE / 21+
MUSIC VIDEO TIME MACHINE creates live events that feature greatest hits and lost gems of 80s and 90s music video. Past dance parties at the Bell House include THRILLER & MORE, FUNKY FUNKY CHRISTMAS, GIRL POWER! and The Skint's annual CRUEL SUMMER. Also: Pretty In Pink's 30th Anniversary Dance Party, Dance Music Sex Romance: A Prince Tribute, Remembering David Bowie: A Video Tribute, Scream 20th Anniversary Halloween Party, AC/DC Video Anthology Party, Tearin' Up My Heart: A 90s Valentine Dance Party, 80s Spring Break Dance Party and New Wave Christmas Dance Party. MVTM served as official VJ for MCA DAY NYC, BrunchCon, and serves as a regular opening act for DC's best 90s hit-band White Ford Bronco.
MVTM's curator/producer is music video historian Stephen Pitalo, who has given lectures and presentations about the evolution of music video at New York Comic Con, Brooklyn Brainery, Nerd Nite NYC, Hofstra University, and Felicity House as well as film and music video festivals. He co-produced and curated the first Philly Music Video Festival at PhilaMOCA. He writes about the amazing true stories of music video's greatest era at http://GoldenAgeOfMusicVideo.com. He has interviewed more than 70 music video directors of the 1980s for an upcoming book.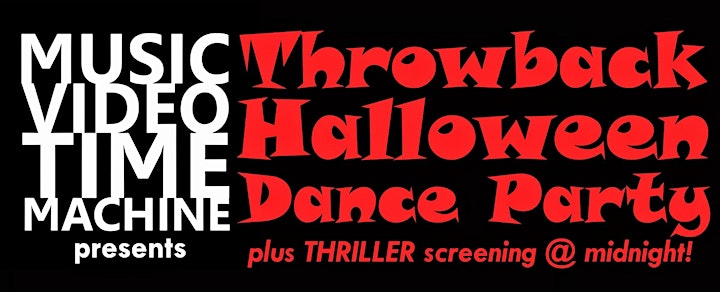 Venue Information:
The Bell House
149 7th Street
(Between 2nd and 3rd Ave)
Brooklyn, NY, 11215