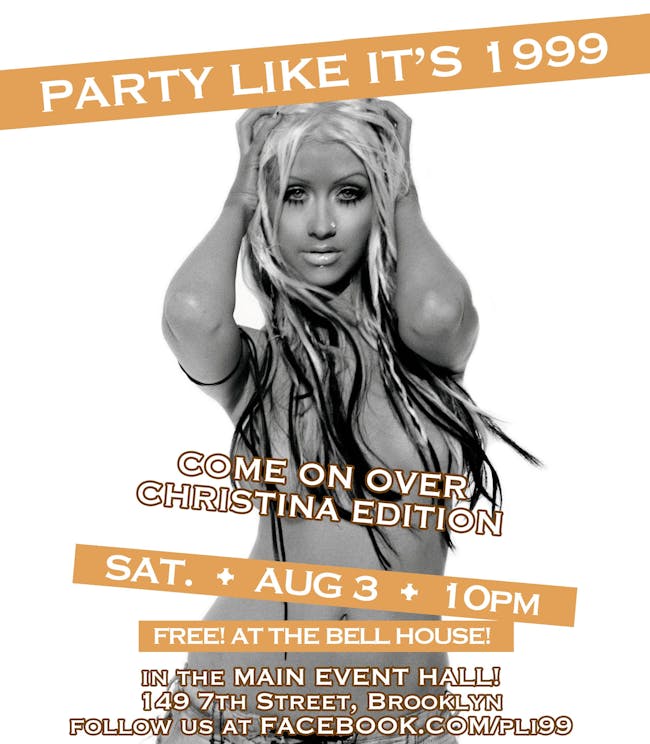 Party Like It's 1999: Come On Over Christina Edition
Saturday • August 3, 2019
Christina Aguilera ruled August 20 years ago, as "Genie in a Bottle" and her debut album both topped the charts. Party Like It's 1999: Come on Over Christina Edition will mark that anniversary with her hits like "What a Girl Wants," "Come On Over Baby," "Dirrty," "Beautiful," "Fighter" and more from the first 10 years of her career. Plus DJ Steve will also serve up our usual mix of the best rock, pop, R&B, hip-hop and dance tunes from the 1990s and 2000s. As always, Party Like It's 1999 is free!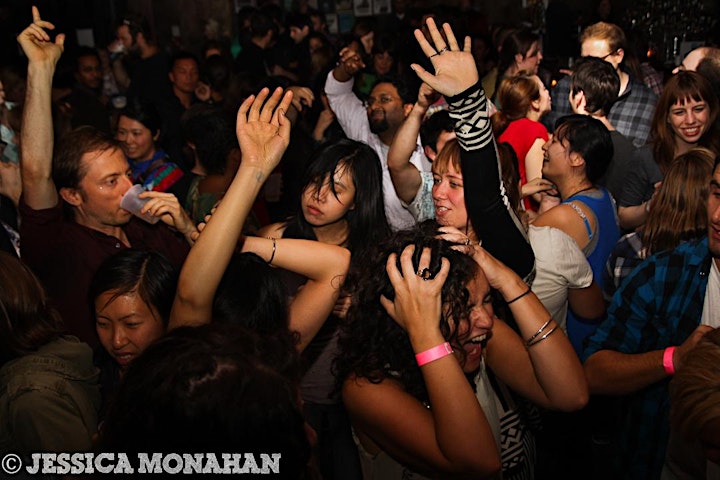 Unhitch that overall strap, lace up your Docs, tie that flannel around your waist, put on some frosted lip gloss and set your VCR to record Dawson's Creek and Gilmore Girls -- Party Like it's 1999 is Brooklyn's best 1990s and 2000s dance party where you'll shake it to the best pop, rock, hip hop and R&B jams all night long!

Venue Information:
Don't Use
149 7th Street
(Between 2nd and 3rd Ave)
Brooklyn, NY, 11215