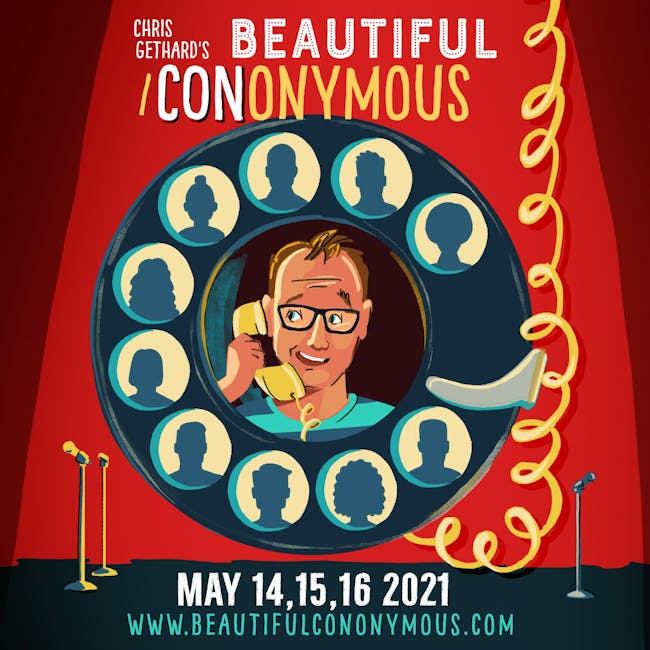 Chris Gethard's Beautiful/CONonymous Presents: THE LOVE IS EVERYWHERE WAFFLE BRUNCH・Sun, May. 16, 2021・1:00pm
Due to the COVID-19 global health crisis, Chris Gethard's Beautiful/Cononymous has been rescheduled for May 14 - 16, 2021. All tickets and badges will be honored for the rescheduled dates.
The most powerful call in the history of Beautiful/Anonymous is episode 69, "Love Is Everywhere", when a mother called in to let us know about what it was like helping to navigate her daughter's experience with cancer. It was heart wrenching and in its own way beautiful and generally regarded by the fan base as one of the most impactful calls of all time. In the course of that call, it was revealed the caller's daughter Holly loved waffles.
In tribute to Holly, we'll be hosting a waffle brunch. During the course of the meal we'll also be holding a lightning round of phone calls, allowing people from all over the world to call in to share their stories one minute at a time. All profits from this show will be donated to Children's Cancer Association.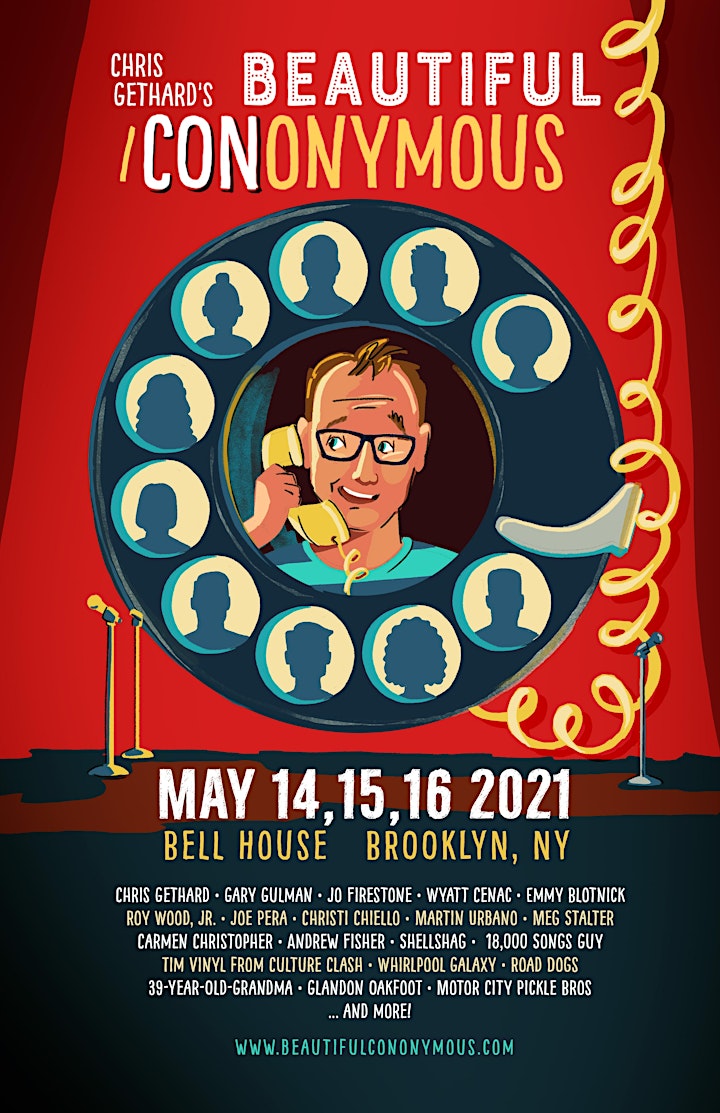 1:00pm - 3:00pm

$25

Ages 21+

*Please note this event will be mixed seated/standing. Arrive early for best seat selection.

Venue Information:
The Bell House
149 7th Street
(Between 2nd and 3rd Ave)
Brooklyn, NY, 11215