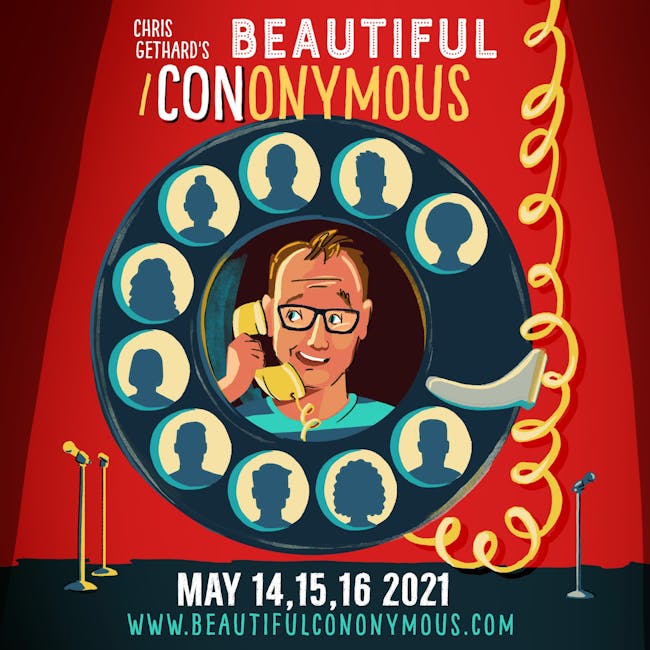 WHAT ARE YOU EVEN TALKING ABOUT?
Chris Gethard, Jared O'Connell, Harry Nelson
Chris Gethard's Beautiful/CONonymous Presents: WHAT ARE YOU EVEN TALKING ABOUT?・Sat, May. 15, 2021・12:00pm - 6:00pm
Due to the COVID-19 global health crisis, Chris Gethard's Beautiful/Cononymous has been rescheduled for May 14 - 16, 2021. All tickets and badges will be honored for the rescheduled dates.
Named after one of Gethard's signature catchphrases, this is the crown jewel of this festival. Gethard is known to ask callers "What are you even talking about?" when they propose something ludicrous, and this event is an ambitious and probably ill-advised six hour event. Throughout the course of this day you'll be able to meet past callers, make your own Thomas' English muffin, get a ride around the block with the Road Dogs, sample pickles from the Motor City Mayhem Pickle bros, learn about Astrophysics with Whirlpool Galaxy, get parenting advice from the 39-Year-Old Grandma, make the Puppet Master laugh, play some D&D, and much much more.
This block of shows will also feature a behind the scenes look at B/A with an anything goes Q+A with Jared O'Connell, Harry Nelson, and other special guests who have made the show come to life over the years. All your questions will be answered and the staff is ready to spill the tea. What's the most annoying thing about dealing with Gethard? What's the most uncomfortable you've felt during a taping? WHY DON'T YOU PUT MY CALL THROUGH? Anything goes.
We'll also have a LIVE BEAUTIFUL/ANONYMOUS TAPING during this event. If you are a fan of B/A, this is going to be a magical day and should not be missed!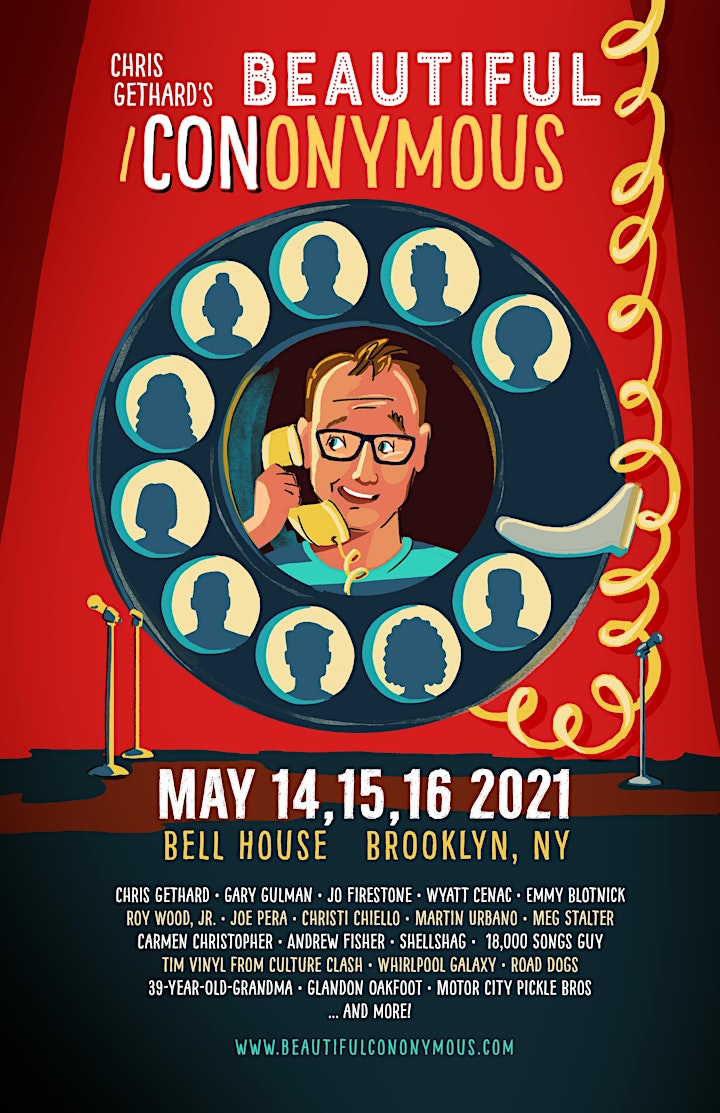 12pm - 6:00pm

$30 GA

Ages 21+

*Please note this event will be mixed seated/standing. Arrive early for best seat selection.

Venue Information:
The Bell House
149 7th Street
(Between 2nd and 3rd Ave)
Brooklyn, NY, 11215